LET'S PARTY!!
And by "party", of course I mean "awkwardly avoid eye contact with everyone and wonder how long until it's socially acceptable to find a quiet corner and read my book." (When I wrote this post days ago, I legitimately thought I was joking about the party thing.  Who has a party at 27??  But my grandmother–who no one ever says no to–was looking for an excuse to get the family together…and I got a party.  And I'm pretty sure I looked like this above.)
I am now officially 27 years old and y'all, I'm going to tell you, the older you get the more you truly do forget your age.  At 14, 15, whatever, I was laughing at these people who forgot their age.   But for at least the last two months, I've already been thinking I'm 27 and then have to backpedal and tell myself that I'm still 26.  It's the weirdest thing.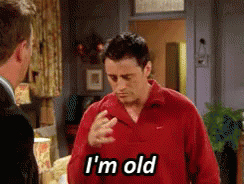 Ok, I don't actually believe that I'm "old" considering I'm in my 20s and spend most of my days at school laughing at my own jokes and my nights reading YA and watching animated movies, but like, there are differences.  I feel like I'm growing more into myself.  I know what I like and what I don't; if someone doesn't agree with that, then that's their business.  I don't find myself wanting to change because of what someone else thinks.  Not to mention I'm stubborn as sin myself, so them telling me to change really backfires.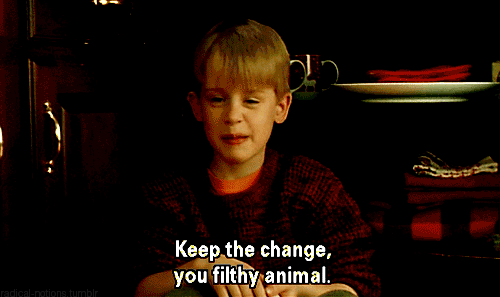 So what am I going to be doing today?  Probably melting.  It's supposed to be ridiculously hot today with humidity through the roof.  (For those of you who don't live in the Midwest, humidity is a villain.  It's oppressive and makes it hard to breathe to the point where we legitimately have Air Quality Warnings on hot days.  You don't mess with hot humid days.)
And like, I melt in the heat anyway.  Heat and I are no simpatico.
Have a great day, you guys!  😀