HELLO!  It's once again time for me to do my annual birthday post.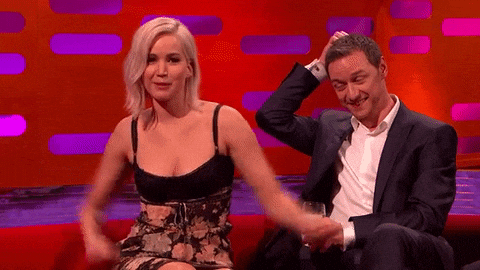 So I can tell (a little) that I'm getting older, but like, I don't feel it, you know?  I'm 28 years old and literally half of the things my parents say still makes me giggle from the double entendre.  (I went over there one Sunday for dinner and they were staining the deck while I was there.  Their stain stirring stick was like 3 feet long and my mom kept hitting it.  She said to my dad, "Would you get that stick out of my butt?"  I lost it.  And they called me immature for it.)
Anyway, I'm 28, but I don't necessarily feel like it.  I laugh at fart jokes.  I say slang that my family just looks at me like, "Huh?" for when they hear it.  I know what fashion trends are popular more now than I did when I was in high school.  And all of that is because of my students.  Middle school, man.  It's interesting.
Oh, and for my birthday dessert?  I asked for homemade Rice Krispy Treats.  Of all of the desserts I could have asked for, that's what I went with.  But they sound delicious, especially since my mom has a s'mores variation that's delicious.
But also, there are times when I do start to feel my age.  Like when you realize a movie you grew up with turned 25 years old.  Or when I hear a song on the radio I haven't heard in a while and then realize it's because it came out 18 years ago.  Or when I realize that my students are now half of my age.  It's horrifying stuff.
Still, this has been a good year for me.  I bought a house, I'm now one of the choreographers for my school's show choir (which was terrifying at first but I love that I'll play a bigger role), and I really and truly feel like I'm becoming a better teacher.  My instincts have been honed after 5 years.  I feel more settled in my life than I have in a long time.  I love that I can decorate my house and make it feel my own.  (And I have a library!  In my house!  And a room I call my art studio for painting and other crafts!)
Anyway, I'm pretty much going to be celebrating today as I do every day: by reading and trying not to melt in the heat.  This half-red head Midwesterner does not handle the heat well and it's over 90 here.  So I'll be inside reading and probably working on my choreography.
Have fun today guys!  🙂  I will be!